This remarkable Finca, located only 5 minutes from the beach and about a 10-1...
Estepona
8 BED | 10 BATH
This remarkable Finca, located only 5 minutes from the beach and about a 10-1...
Estepona
Property features
Underfloor heating (bathrooms)
Underfloor heating (partial)
Automatic irrigation system
Description
This remarkable Finca, located only 5 minutes from the beach and about a 10-15 minutes drive from Marbella, offers a spacious main house, which holds three large en-suite bedrooms. The vast master bedroom offers two bathrooms. The house also has several leisure areas to enjoy including a study that also could be a fourth bedroom. There has been much detail and handmade artwork put into walls, ceilings, and decorations. All given a traditional Spanish oriental touch.

Separated from the main house you find two fully equipped guest houses with two bedrooms in each house.

A Chirringuito with a fully equipped kitchen, a big heated outdoor pool, a Hamam spa, and a gym are situated close to the main house. Interconnecting to the Chirringuito and pool area you find changing rooms, showers, and toilets.

On this Finca you also have a stable for 3 horses, a picadero, a lovely dog house, and all the fruit trees to serve the bar and breakfast table. It's easy to ride from the Finca down to the beach or up to the mountains, just follow the river in either direction.

The Finca is self-sufficient on freshwater as it has its own well. Everything here is organically grown and you notice as the animal life is vibrant and everything grows lush. It's just an amazing home that has to be experienced.
Similar properties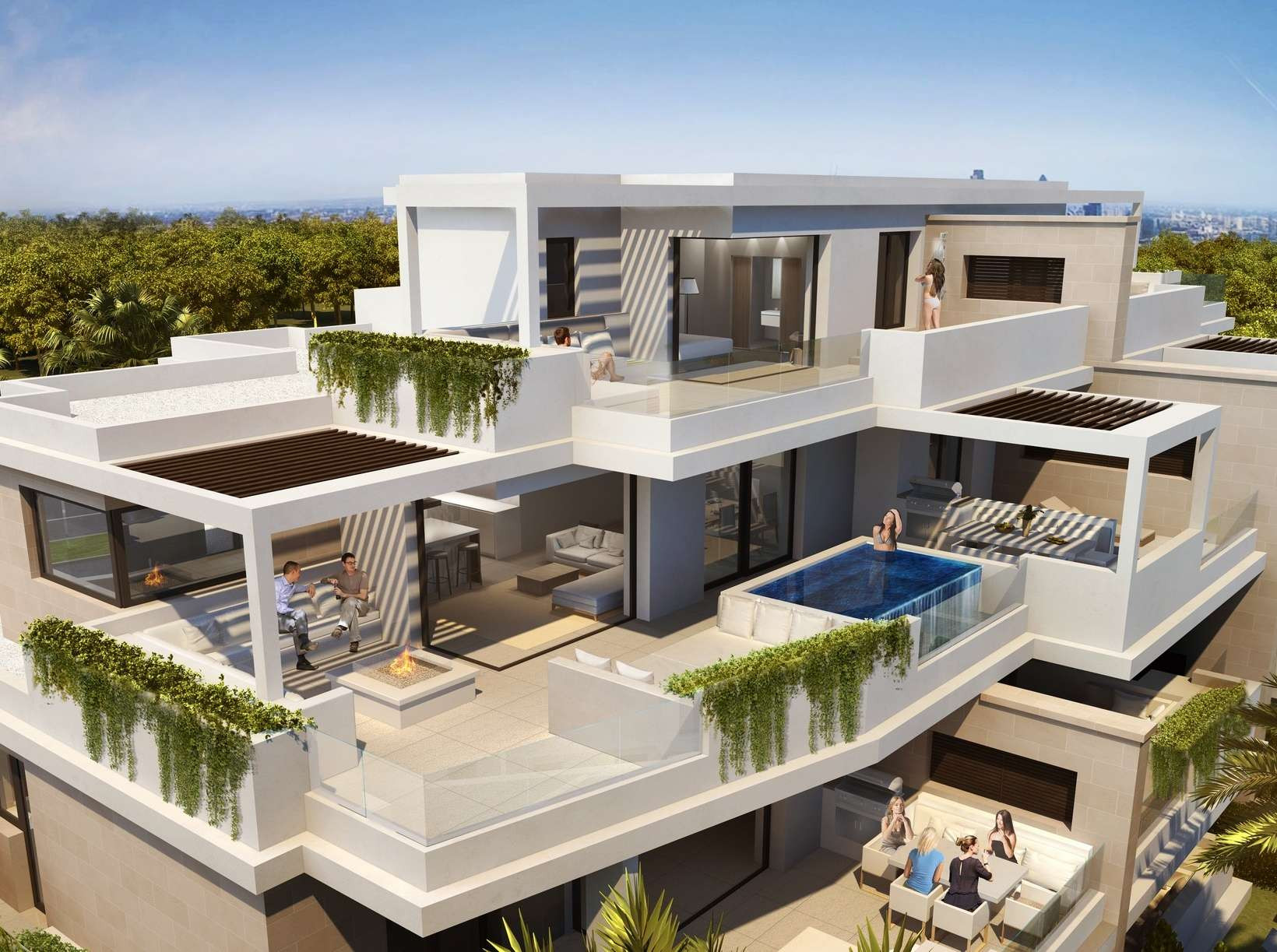 3 Bedroom HouseEstepona, Malaga
€1,860,000
3 Bedroom HouseNew Golden Mile, Estepona
€1,970,000