CLASSIC STYLE 9 BEDROOM VILLA LOCATED ON NEW GOLDEN MILE CLOSE TO ESTEPONA
New Golden Mile, Estepona
9 BED | 9 BATH
CLASSIC STYLE 9 BEDROOM VILLA LOCATED ON NEW GOLDEN MILE CLOSE TO ESTEPONA
New Golden Mile, Estepona
Property features
Underfloor heating (throughout)
Description
This 9-bedroom villa which occupies over 1000 m2, and sits in large grounds of 5000 m2 can be described as nothing less than "grand".
Designed in a classic architectural style with an impressive entrance framed by columns, and coloured in yellow ochre, this villa is exceptionally unique and offers great value.
Taking inspiration from traditional andalusian architecture, the villa is designed around a central courtyard complete with archways and a cooling fountain. With spacious living rooms, furnished with elaborate pieces, and with traditional fireplaces, the villa has cooling marble floors throughout. The living rooms open out to a spacious covered terrace with excellent views across open countryside to La Concha mountain on one side, and onto a lake-style swimming pool on the other with an elaborate raised area with palm trees and a cascading waterfall. The villa has a very large, fully-equipped kitchen and a separate, elegantly-furnished dining room with patterned, marble flooring. The bedrooms are extremely spacious, suited to four-poster beds, while the bathrooms are classic in design, featuring marble throughout.
The location, in an area of open greenery, is extremely tranquil, affording the villa privacy, while being within easy reach of a full range of amenities. The New Golden Mile is between the towns of San Pedro de Alcantara and Estepona, while offering golf, proximity to the beach, and a wide range of shops, restaurants, hotels and spas.
Similar properties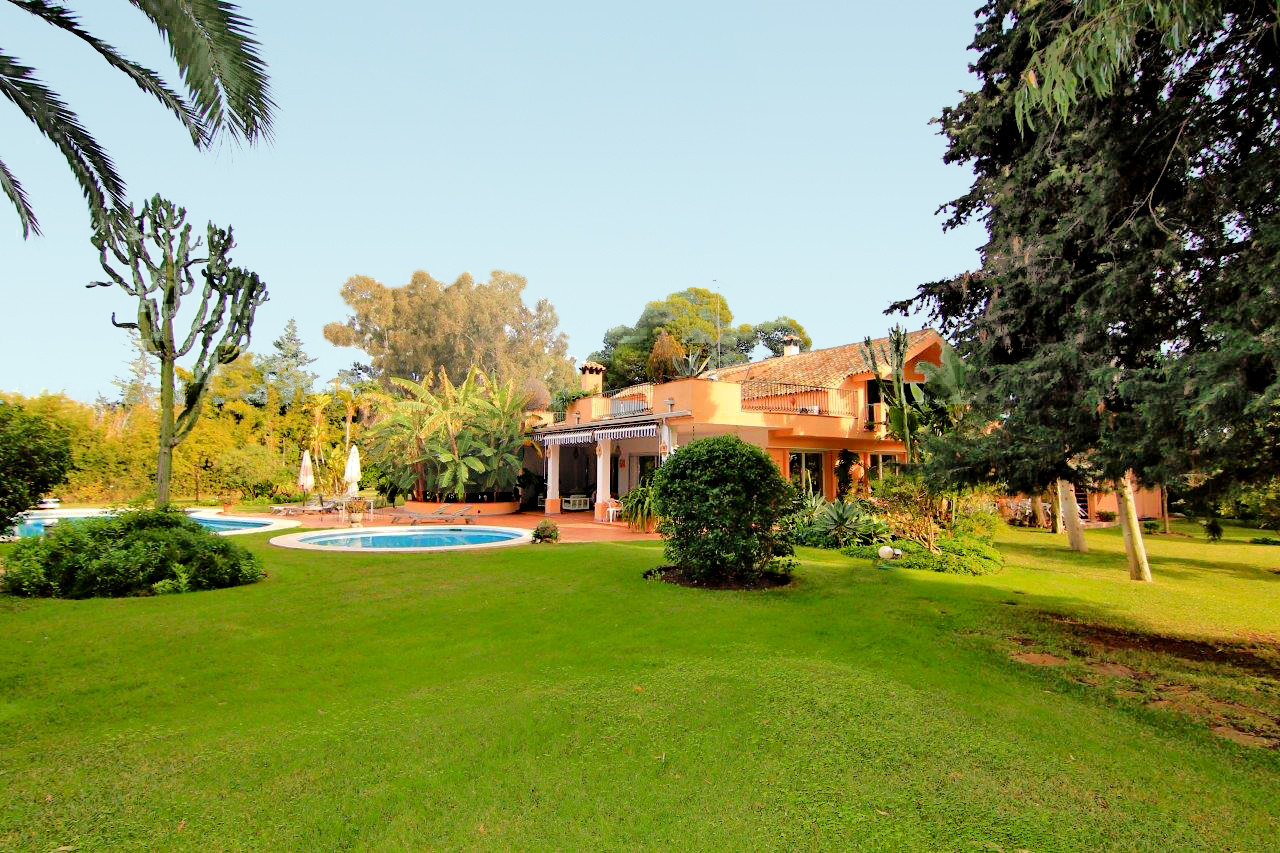 7 Bedroom VillaEstepona, Malaga
€2,900,000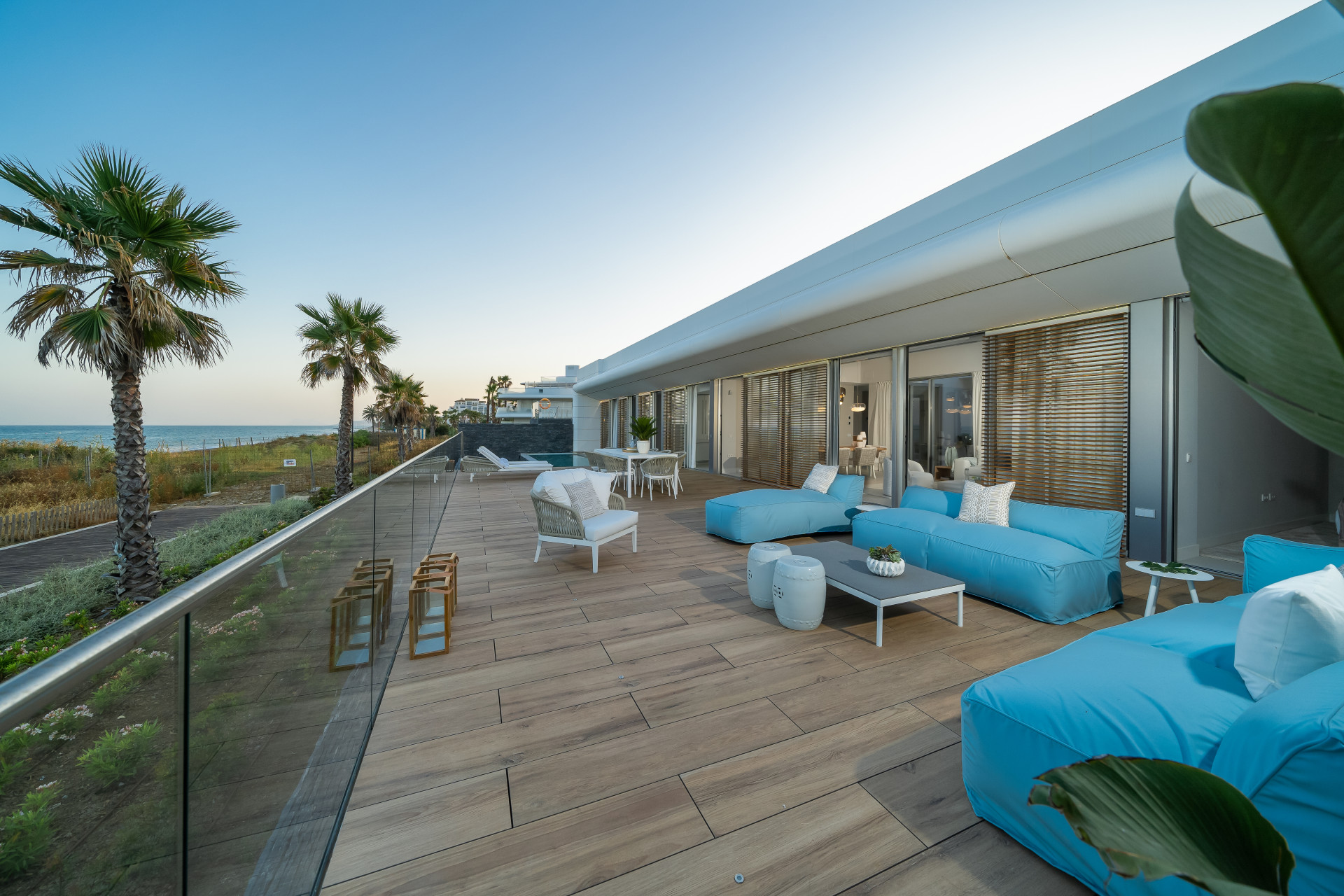 4 Bedroom VillaEstepona, Malaga
€2,700,000
4 Bedroom VillaNew Golden Mile, Estepona
€2,800,000